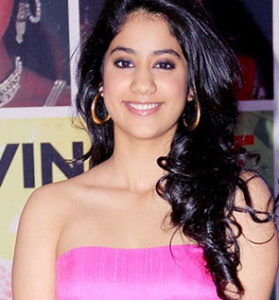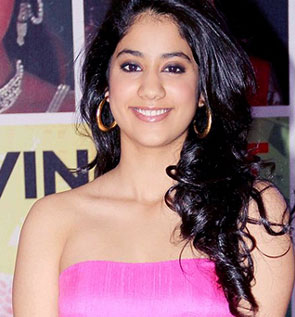 Jhanvi Kapoor (aka Jahanvi Kapoor) is an Indian model and an upcoming actress who is reported to debut in Bollywood by mid 2017. She is the daughter of popular Bollywood star actress Sridevi.
As of 2016, Jhanvi hasn't appeared in any Bollywood movies yet, but is a popular face among tabloids in India for her relationship and a notorious kiss scene with her boyfriend Shikhar Pahariya. The fact that she is a Bollywood star's daughter also draws significant media attention.
In October 2016, Bollywood Life, an online tabloid dedicated to Bollywood, reported that Kapoor is expected to appear in Shiddat, a joint production of Karan Johar and Sajid Nadiadwala. Reportedly, Varun Dhawan will appear opposite Jhanvi in the movie, which is expected to be directed by Abhishek Varman.
+ See Also: Khushi Kapoor, Ahan Shetty 
Early Life & Education
---
Jhanvi Kapoor was born on 6 March 1997 in Mumbai, India into the prestigious Kapoor family. Kapoor's father, Boney Kapoor is a movie director and producer, whereas, her mother, Sridevi (Kapoor) is an all time popular Bollywood star. Kapoor has a younger sister, Khushi Kapoor, and many other siblings from her father's previous marriage. Kapoor's close relatives include many influential and popular figures in Bollywood, such as actors Anil Kapoor, Ranbir Kapoor and actress Sonam Kapoor.
Kapoor spent most of her childhood in Mumbai, attending the Dhirubhai Ambani International School, a prestigious elite school in Mumbai, with her younger sister, Khushi. After completing the secondary school, she wanted to pursue further education in acting and decided to move to the USA. She has received a training in acting and drama from the Los Angeles based Lee Strasberg Theatre & Film Institute.
NATIVE NAME:

जाह्नवी कपूर

BIRTHDAY:

6 March 1997

BIRTHPLACE:

Mumbai, India

PROFESSION:

Actress, model  

POPULAR WORK:   

N/A

AWARD(S)

N/A

HEIGHT:

5' 5"

EDUCATION:

HSE 

BOYFRIEND: 

Shikhar Pahariya (as of 2016)

NATIONALITY: 

Indian

ETHNICITY: 

Asian/Indian

RELIGION: 

Hindu  

FAMILY MEMBERS:

Sridevi (mother)

Boney Kapoor (father)

Khushi Kapoor (sister)

FOLLOW ON:
Preparations for Bollywood
---
Jhanvi Kapoor is expected to appear in a Bollywood movie by mid- 2017. Though in media interviews, her mother, Sridevi had been refusing to give any hint of her daughter entering Bollywood for many years. However, as Indian tabloids report, Kapoor herself has had a knack for acting since an early age and commented on occasion saying that all she saw for her future was the silver screen.
In one media interview, Sridevi talked about her daughter's confusion in choosing a future career path. She said: "sometime she wants to do fashion designing, sometimes she gets into science. But as a mother I want my kids to get married soon."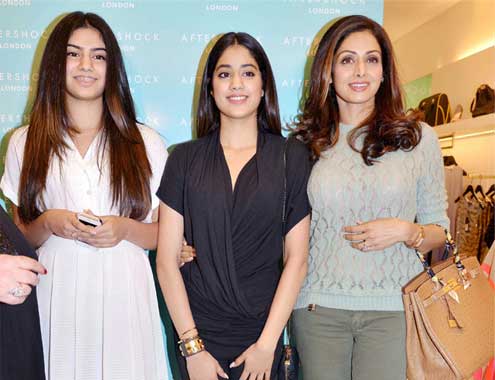 It was reported in 2015 that Kapoor could appear in the sequel of Student of the Year, a popular Bollywood movie, but she wasn't apparently chosen for the role.
Jhanvi Kapoor & Shikhar Pahariya
---
According to various media reports, Jhanvi Kapoor has been dating Shikhar Pahariya, a horse-riding enthusiast and a polo player. Pahariya is a graduate of Regent University London, and is the son of Mumbai-based businessman Sanjay Pahariya. His maternal grandfather is a popular Indian politician, former Union Minister of India, Sushil Kumar Shinde.

In August 2016, photos of Kapoor and her boyfriend Shikhar Pahariya kissing each other went viral in India. According to Indian media, the photos were taken during a late-night party in a night club.
Jhanvi Kapoor on Social Media
---
As of 2016, Jhanvi Kapoor has limited her presence on social media.  Her Facebook and Instagram accounts are not verified yet and as a result the internet is rife with fake accounts in her name.