Lex Limbu (born in 1992 in Nepal) is a popular Nepali blogger and an entrepreneur. As of 2016, he runs a blog, lexlimbu.com, and a tours and sightseeing start-up named Tracing Nepal.
Lex's blog mostly focuses on Nepal's fashion and entertainment issues and his start-up encourages rural tourism and volunteering in rural Nepal.
Early Life & Education
---
Lex Limbu was born in 1992 in Dharan, a small city in the eastern region of Nepal. When he was 2, in 1994, his family moved to Brunei due to his father's posting in Brunei as a Gurkha soldier. Lex spent his early childhood in Brunei and when he was 8, he moved to the UK with his parents. He came back to Nepal for 2 years between 2004 and 2006 and lived in the Pokhara Gurkha Army Camp with his family. After that, the family has settled in the UK.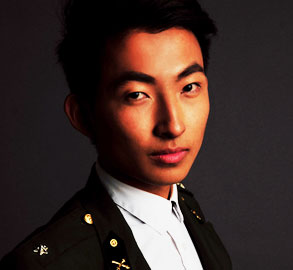 Native Name: लेक्स लिम्बु
Born: 1993, Dharan, Nepal 
Education: MA, King's College London
Profession: Blogger, entrepreneur
Website: http://lexlimbu.com 
Lex has completed a Bachelor's Degree in Human Geography from Queen Mary, University of London in 2013 and, as of 2016, he is pursuing a Master's Degree in Tourism, Environment and Development from King's College London.
Lexlimbu & Social Media Activities
---
Lex Limbu started his blog lexlimbu.com in 2008 before starting his Bachelor at Queen Mary. Sine then he has been writing regularly mostly covering Nepal's fashion, entertainment and various other public issues. Lately, his has been  focusing on Nepal's new entrepreneurs and activities of non-resident Nepalis (NRNs). Lexlimbu.com receives an approximate 40000 unique visitors per month. In media interviews, he has often said that his intention is to develop lexlimbu as a brand, not only as his solo personal venture.
Apart from his blog, Lex is active on other social media platforms such as Facebook, Twitter and Instagram and has fairly impressive social media following.