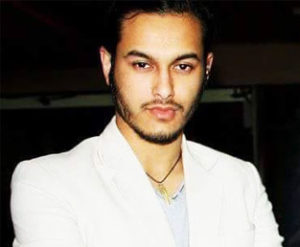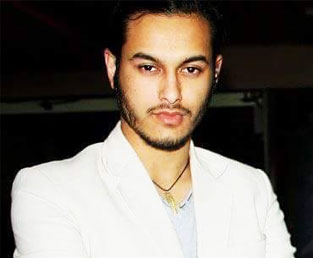 Pradeep Khadka (or Pradip Khadka, प्रदिप खड्का in Nepali) born in 1992 March 10 in Lalitpur, is an award-winning Nepali actor, filmmaker and a model based in Kathmandu, Nepal.
Pradeep started his film career in 2011 as a filmmaker and an actor, establishing his own film production company. However, he remained largely unnoticed until 2015 before Prem Geet was released.
It was reported that Pradeep was chosen for his role in Prem Geet through an open audition. Prior to joining the movie industry, Pradeep was a student of marketing and ran a non-government organization.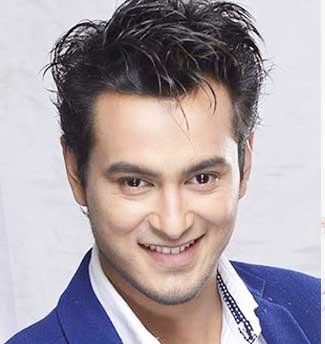 NATIVE NAME:

प्रदिप खड्का

BIRTHDAY:

1992 Marcha 10

BIRTHPLACE:

Lalitpur, Nepal

PROFESSION:

Actor, Model 

AWARD(S)

LG Filmy Award 

FAMOUS FOR: 

Prem Geet

HEIGHT:

5' 8"

EDUCATION:

MBA 

NET WORTH: 

<1m$

GIRLFRIEND: 

Pooja Sharma

(Former) 

NATIONALITY: 

Nepali

ETHNICITY: 

Asian

RELIGION: 

Hindu 

FOLLOW ON:
Early Life & Education
---
Pradeep Khadka was born on 10 March 1992 in Kusunti, Lalitpur as the son of Tek Bahadur Khadka and Sharada Khadka. He spent his childhood in the Kathmandu valley and attended a private boarding school. After completing the School Leaving Certificate (SLC) he joined Prasad Academy, a private college in Kathmandu, and completed a higher secondary education in management.
Pradeep continued his education in the field of management and received an MBA specialising in marketing from the Lord Buddha Education Foundation, Kathmandu, an affiliation of Sikkim Manipal University, India.
Before being active in movies, Pradeep was involved in non-profit work and was running an organization called Mission to Relief National Nepal (MIRENN). Pradeep was the organisation's vice-chairperson.
Movie Career
---
Very passionate about movies and moviemaking since an early age, Pradeep started a movie production company called Pradeep Media Pvt. Ltd in 2011. The company produced a movie called Escape and Pradeep debuted as lead actor. The film was a commercial failure.
In 2013, Pradeep Media produced another movie named Thulo Manche (i.e. Big Man) and Pradeep didn't have any screen roles. Nonetheless, Thulo Manche was another failure in box office.
Frustrated to see his dreams crushed, Pradeep started to plan leaving Nepal in search of better of opportunities abroad. When he was planning to move to Australia, the April 2015 earthquake in Nepal forced him to postpone his plans. In interviews, Khadka ironically says that he is one of very few Nepalis who benefited from the devastating quake.
It was during that time the production team of Prem Geet was looking for a fresh face and Pradeep auditioned for the role.
Once released, Prem Geet became a huge commercial and critical success and Pradeep was appraised for his role as the lead actor of the movie. After the success of Prem Geet, Khadka abandoned his plans to move to Australia and decided to continue his acting career in Nepal. As of 2016, Khadka is said to be preparing for Prem Geet-2, a sequel of Prem Geet.
In 2016, Khadka with actress Puja Sharma, received the Best Screen Couple of the Year award during the LG Filmy Award.
Pradeep Khadka & Pooja Sharma
---
Many Nepali tabloids have reported in the past that Pradeep Khadka's girlfriend was Puja Sharma. However, as of 2016, the couple have reportedly broken off and don't even speak to each other publicly.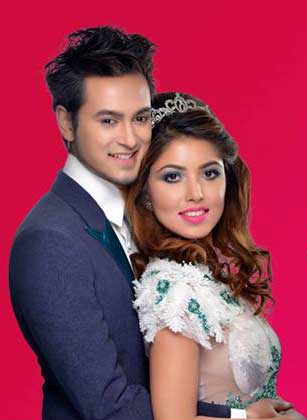 In autumn 2016, it was announced that Prem Geet 2 was in the making. Khadka was chosen as a male lead, whereas Pooja Sharma was not signed up for the sequel. Instead, a new face, Aaslesha Thakuri, played opposite Pradeep Khadka.