Aayush Rimal (आयुश रिमाल in Nepali) is a popular Nepali social media entertainer based in Texas, United States and mostly popular among teenagers and young adults in Nepal and Nepali diaspora abroad.
Aayush started a YouTube channel in 2013 after receiving a videocamera as a birthday gift from his parents. Since then his social media voyage has expanded and he is active on various social networking platforms such as Facebook, Instagram and Vine. He also has a personal website.
Aayush's videos focus on a wide range of issues such as satirical pranks on social problems, issues faced by teenagers at school and at home and other issues related to living in the USA as an immigrant family.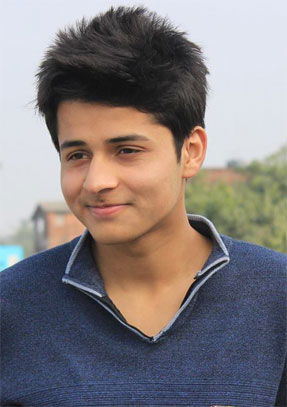 Native Name: आयुश रिमाल
Born: 29 October 1998
Profession: Social Media Entertainer, Student
Website: www.rimalaayush.com
Active on: YouTube, Facebook, Vine
Early Life & Education
Aayush Rimal was born on 29 October 1998 in Biratnagar, Morang, but spent most of his childhood in Kathmandu. Aayush completed his School Leaving Certificate examination from Paragon Public School.   In 2014, he migrated to the United States with his parents and has been living with them in Austin, Texas. Aayush is a student of computer sciences and took up social media entertainment as a part-time hobby.  
Career Prospects 
Aayush Rimal's popularity among Nepali teenagers and young adults has significantly grown since some of his short funny videos were widely shared on social media. As of 2016, his YouTube channel has crossed total 3 million views and he has more than 45 thousand followers on Facebook.
He has said in some media interviews that videomaking is his passion and he does that to kill boredom and have fun, but he also intends to do something productive using videos as social awareness tool.