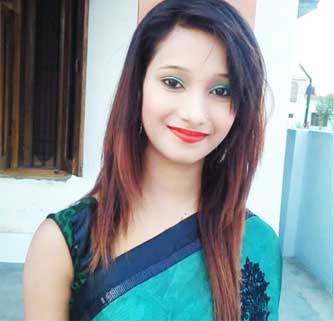 Archana Paneru (अर्चना पनेरू in Nepali) is a Nepali erotic model, movie actress, and an aspiring porn star. Archana Paneru was born in 1999 in the Bhasi village of Mahendranagar, Kanchanpur. Strongly supported by her mother Sunita Paneru, Archana claims to debut as Nepal's first professional porn-star.
Prior to entering erotic modeling, Archana attended Little Buddha Academy Mahendranagar and was the second runner off in Price & Princess of Mahendranagar beauty contest. Following the media scandals involving her nude photos, Archana was reportedly expelled from the school.
Archana has repeatedly said in media interviews that she takes Bolloywood actress and former porn-star Sunny Leone as an inspiration. Some people have compared Archana with another popular former erotic Nepali model in the USA, Bindu Pariyar. Bindu's case, however, was of human trafficking and compulsion, whereas, Archana is said to be doing everything voluntarily.
NATIVE NAME:

अर्चना पनेरू

BIRTHDAY:

1999

BIRTHPLACE:

Kanchanpur, Nepal

PROFESSION:

Actress, Model  

AWARD(S)

N/A

FAMOUS FOR:

Chesko (movie)

HEIGHT:

5' 7"

EDUCATION:

High School 

BOYFRIEND: 

Single 

(as of 2016)

 

NATIONALITY: 

Nepali 

ETHNICITY: 

Asian

RELIGION: 

Hindu  

FOLLOW ON:
In July 2015, Archana and her mother Sunita were arrested by the Nepal Police for public obscenity as the duo kept posting vulgar and nude photos online. The police organised a counselling session and asked them not to proliferate vulgarity in the sensitive Nepali culture. Reportedly, they agreed not to continue their previous actions and, subsequently, were released from the police custody.
Though Archana has received support and encouragement from her mother Sunita, her father has disapproved her actions. In an interview given to NP News Portal,  when asked whether he supported his daughter's actions, he replied:
"We can give support to do doing positive kind of work, but how to support negative kind of work? I never brought shorts as they claim, they brought them by themselves and talking about the photo-shoots, I never supported them. I didn't even know about this till you said it. I don't even use Facebook. I told them that I will support if they do the right thing. I even told do those things where society also supports it. I gave them suggestions to do good and right things but I don't know what they did."
Modelling, Film Career & Personal Life
---
It was reported in 2015 that Archana Paneru would act as an actress in Raju giri's Nepali movie Jism. It was also reported that she would be paid 4,00,000 Nepali rupees for the role. However, no further information has been provided about the upcoming movie or the deal. In February 2016, Archana appeared in a Nepali folk music video as a music video model.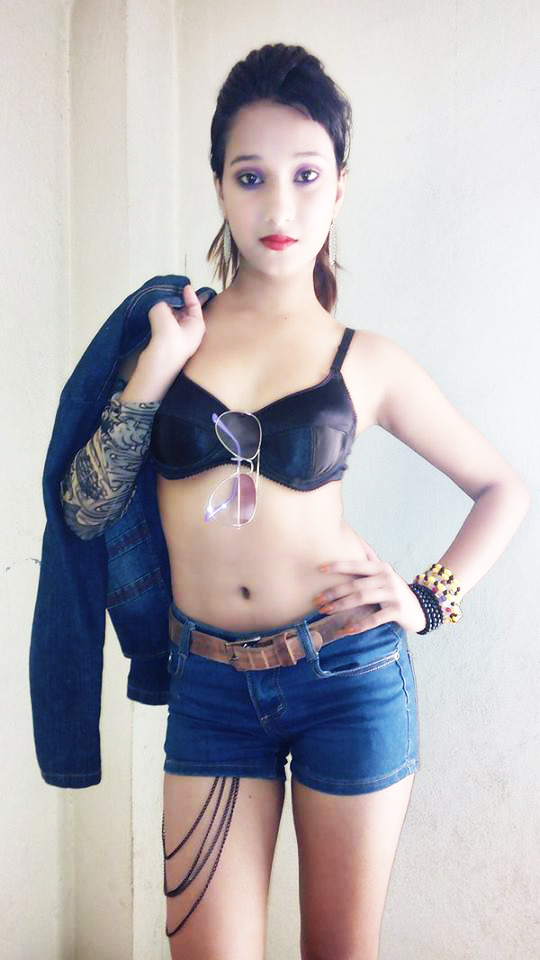 In one interview, Archana said that she also wants to be a dancer and a designer in the future. She said that she would be travelling to the UK to pursue further studies at some point. When asked about her romantic affairs, she claimed that she has a boyfriend called Jack Wilson, an Australian, whom she met through Facebook. She also said that Jack has asked her to move to Australia and pursue her career in adult entertainment if she finds it challenging to do so in Nepal. Her claims have been, however, contested by many social media users in Nepal.
Archana Paneru & Chesko
---
After various rumours, it was confirmed in 2016 that Archana would appear in a Nepali movie named as Chesko. However, Nepal police initially arrested Archana and the shooting crew from a shooting spot reportedly because of vulgar activities. Archana's first film was rejected by Nepal's cinema censor board because of obscenity and vulgarity.
Photos & Videos of Archana Paneru
---
Though Archana Paneru has posted several nude and erotic photos online, there has been no porn-videos from her yet. Her mother has often said in media interviews that Archana will show nude photos for sure, but will not give sex scenes. Her account has changed considerably at times, saying that she supports her daughter to whatever she wishes to do. Some photos of Archana Paneru: