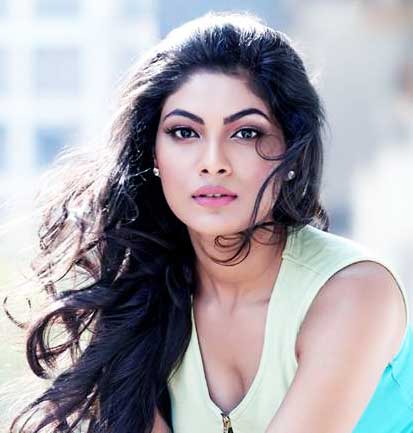 Lopamudra Raut is an Indian model, beauty queen and reality TV show celebrity based in Mumbai, India. Raut was chosen to participated as a contestant in the season 10 version of India's popular reality show Big Boss.
Raut was crowned 2nd runner up at the Miss United Continents 2016 in September 2016. The contest was organised in Guayaquil, Ecuador. In the competition, she also received the title of Best National Costume.
+People Are Also Reading: Ridhima Pandit, Nitibha Kaul
Lopamudra Raut in 2016.

NATIVE NAME:

लोपमुद्रा राउत

BIRTHDAY:

7 October 1991

BIRTHPLACE:

Nagpur, India

PROFESSION:

Model, TV celebrity  

AWARD(S)

Miss United Continents 2016

FAMOUS FOR:

Bigg Boss 10

HEIGHT:

5' 8"

EDUCATION:

Bachelor in Engineering

BOYFRIEND: 

Not Known 

NATIONALITY: 

Indian

ETHNICITY: 

Asian

RELIGION: 

Hindu 

NET WORTH: 

> ₹1m

FOLLOW ON:
Early Life & Education
---
Lopamudra Raut was born on 7 October 1991 in the city of Nagpur in Maharashtra, India into a well-known Marathi family. She attended the Chanda Devi Saraf School (known as the CDS school) in Nagpur and completed a higher secondary education. Later she joined the G.H Raisoni College of Engineering, a popular engineering college in Nagpur, and graduated with a Bachelor's degree in electrical engineering. Raut has a sister, Bhagyashree, who is married, and takes care of their parents as Lopamudra is travelling a lot.
Career as a Beauty Queen & Model
---
Though an engineer by education, Raut was passionate about modelling and the glamour world since an early age.
As of 2016, she has participated in and have won several titles in a number of beauty contests in India and abroad.
In 2013, she was first runner-up at 
Femina Miss India Goa 2013
 contestant. In the contest she was given two more titles of Femina Miss Intellectual and 
Femina Miss Body beautiful. In the same year, she participated in the Miss India beauty contest and was a finalist.
She was awarded the maximum number of titles among top 23 finalists. Her titles included Femina Miss Body Beautiful, Femina Miss awesome legs and Femina Miss Adventurous.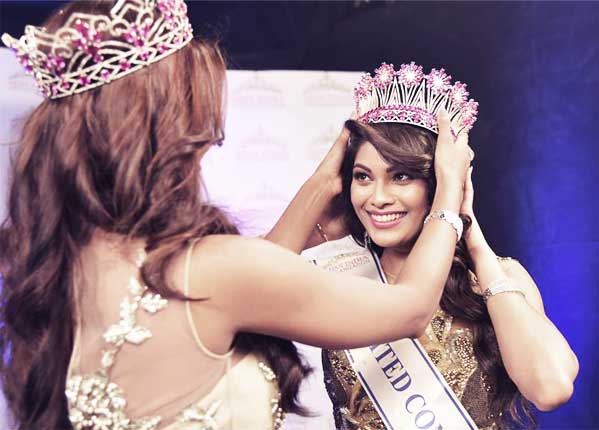 A year later, in 2014, she again participated in the Miss India beauty contest and was included in top 5 contestants. Though she couldn't win a crown, she was given the Miss Body Beautiful title. In September 2016, she was chosen by Femina to compete in the Miss United Continents pageant which was organised in Guayaquil, Ecuador. Lopamudra was crowned 2nd runner up and came back to India where she was given a very warm welcome.
Personal Life & Opinions
---
In an online profile assembled by The Times of India Raut mentions that she is interested in Kathak dance and loves singing and playing the guitar. She calls herself a party lover and someone who enjoys socialising with other people. Reportedly, she is also an avid traveller.
Apart from beauty pageants, Raut is also involved in social activism and social work initiatives and feels strongly about the rights of women and girls. Some critics have accused her of harbouring strong feminist opinions.
In 2016, a feature article published in the Times of India reported that Raut visited an old age home on the occasion of the International Day of the Girl Child and recounted her visit as an emotional encounter. She said:
"I met the senior citizens, I was disheartened to know that many of them have sons who are doing well for themselves. However, they are not ready to look after their parents; they don't even visit them on festivals."
In addition, she also said that she had always been a strong girl and often fought with boys of her class, in school as well as in college, when they would try to bully her. "Once someone told me," she recounts, "How can you fight like this being a girl?' And my answer was, 'I'm a girl and not a weakling'".
She also says in media interviews that her father strongly encouraged her and her sister to be brave as girls. Raut doesn't have any brothers, but has an elder sister.
Lopamudra Raut on Big Boss 10 & Social Media
---
Raut's performance on Big Boss was mainly praised for her uptightness and bold behaviour, as her focus throughout the series was to stand for the right. Her role in the reality show was mainly focused on discouraging gender disparity and stereotyping of women in a society like India. It was reported in the media that, in the show, she encountered and challenged religious dogmas and taboos harboured by other participants.
Raut is active on different social networking sites and has a significant number of followers   on Instagram, Facebook and Twitter.