Sameeksha Jaiswal (aka Samiksha Jaiswal, समिक्षा जैसवाल in Hindi) is an Indian television actress who debuted into the industry from Zee TV's tele-serial Zindagi ki Mahek. In the series, Sameeksha plays as Mahek, a lady passionate about cooking and struggling to pursue her dreams.
The TV show was produced during the summer of 2016 and began its first broadcast in September 2016. The series was produced by Parin Media group of Saurabh Tewari. Zindagi ki Mahek received mainly positive critical reviews and was regarded a commercially successful series.
Early Life & Education
---
Sameeksha Jaiswal was born on 2 November 1991 in India's Indore, Pune. She spent most of her childhood in Pune, attending Queen's School, a private school, and being active in extra-curricular and different cultural activities.
+ People Are Also Reading: Ridhima Pandit, Nitibha Kaul 
After completing upper secondary education and receiving a college degree from Pune,she moved to Mumbai, in an attempt to pursue a career in Bollywood's booming entertainment industry. Though very passionate about acting and rigorously trained to dance, Sameeksha's initial attempts to get a break in the Bollywood movie industry became unsuccessful. Before starting as a television actress, she had joined a theatre group and gathered experience in acting.
Sameeksha Jaiswal

NATIVE NAME:
समीक्षा जैसवाल
BIRTHDAY:
2 November 1991
BIRTHPLACE:
Pune, Indore, India
EDUCATION:
Bachelor's Degree  
PROFESSION:
Actress, Dancer 
FAMOUS FOR:
Zindagi Ki Mahek 
AWARD(S)
NA
HEIGHT:
5' 8"
BOYFRIEND:
Not Known 
NATIONALITY:
Indian
ETHNICITY:
Asian
RELIGION:
Hindu 
 
NET WORTH:
 N/A
Sameeksha Jaiswal in Zindagi Ki Mahek
---
Sameeksha Jaiswal was signed to play as Mahek in Zee TV's new series called Zindagi Ki Mahek. In the series, Sameeksha acts as an embattled house-maker, a passionate cook, who finds herself  crushed between her everyday duties and her desire to pursue her dream to become a chef. In the show, Mahek forms a deep and emotional bond with her grandmother.
As the show progresses, Mahek finally manages to cross the boundaries and competes in an all India cooking reality show. When she wins the show, Mahek becomes not only a renowned face, but also a renowned chef. Manit Joura, a popular TV actor in India, acts as Jaiswal's companion in the series.
According to the Times of India, the series was mostly shot in Delhi and initial response from the viewers had been very positive.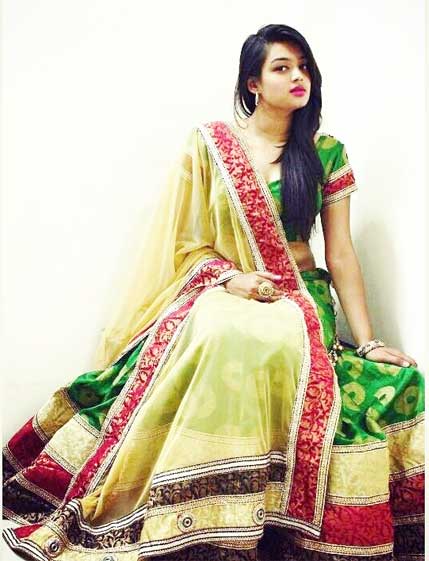 Personal Life
---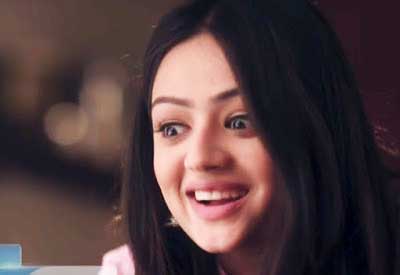 As of September 2016, Sameeksha Jaiswal is single and hasn't publicly announced whether she has a boyfriend. A third-party-created online profile of Sameeksha mentions that the Notebook and the Titanic were her favourite movies, whereas when it came to books, she favoured Chetan Bhagat's the Three Mistakes of My Life and Stephanie Meyer's New Moon, a book in the famous twilight series.
A resident of Indore, she visited Delhi initially just for 15 days to shoot for Zindagi ki Mahek.
Jaiswal is reported to be a very dedicated actress who takes her roles very seriously. In January 2017, a story in India Today's online edition reported that Jaiswal had managed to lose around 8 kilo weight within a short period of time for her onscreen wedding.
Sameeksha Jaiswal on Social Media
---
Despite the growing fanfare, Jaiswal's presence on social media seems rather limited, specially compared to other actresses in the industry. As of November 2017, Jaiswal is active mainly on Facebook and Instagram.